Hoot Fire & Security have been awarded NSI (National Security Inspectorate) Silver accreditation. NSI is a seal of approval letting all customers know that Hoot Fire & Security is regularly audited and achieves the highest industry standard in installation, monitoring and maintenance of all security, intruder, CCTV surveillance, and access control systems.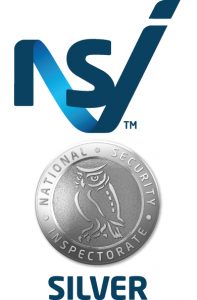 Hoot Fire & Security is dedicated to their customers, this award illustrates its commitment to high standards for customers.
As a trusted and approved company please give us a call to discuss your security needs.
Hoot Fire & Security Accreditation