Hoot Fire & Security install both residential and commercial Intruder Alarm Systems
Sadly burglaries are a part of life but an intruder alarm can provide protection and piece of mind for businesses, organisations and homeowners. A burglar alarm not only protects your premises, people and valuables, it also acts as a deterrent, making your property less desirable to intruders.
With our skill and knowledge we carry out a risk assessment on all properties and advise on the best level of security based on our findings and in line with Insurance company requirements.
We offer a complete package from consultation, design, installation, and on completion our monitoring and maintenance packages come into their own keeping your security system performing at an optimum level.
Commercial Intruder Alarms
Hoot Fire & Security install Intruder Alarm Systems across all sectors. We have extensive experience working specifically with warehousing, distribution, logistics, retail, museums, historic and listed buildings, local authorities, education and further education, leisure as well as offices.
With Crime an inevitable part of everyday life we want to help you offer the best protection for your business, it's premises, your staff and it's contents. For commercial properties the majority of insurance companies insist a Security Alarm fitted that is Grade 2 or 3 as a requirement of insurance cover. We carry out a comprehensive risk assessment and combined with our expert knowledge design and install robust and comprehensive integrated systems to the required grading, to meet your requirements and to protect your business.
Our premier installed Intruder Systems have powerful reporting with a multitude of unique features that can be tailored to your requirements, offering you the most robust protection. For example the reporting function can be set to trigger out of hour access to prevent internal theft, as sadly a large number of thefts are carried out internally. Or the perimeter of a building can be alarmed detecting onsite intrusion before an intruder attempts to gain access to a building.
Hoot Fire & Security install Fire Systems, Access Control, CCTV all compatible with Intruder Alarm Systems and alongside monitoring and maintenance packages. Please contact us or call 01623 753 782 we would be delighted to design a System that works for you.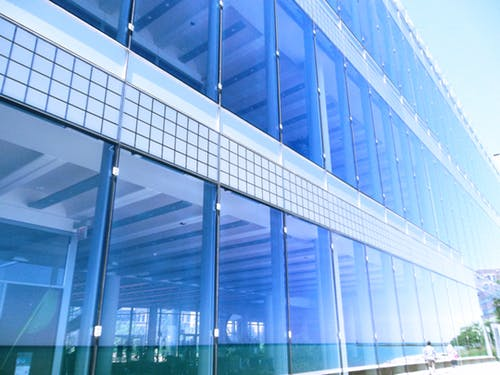 Discuss your security needs
Please give our friendly team a call on 01623 753 782 to discuss your security needs or drop us an email.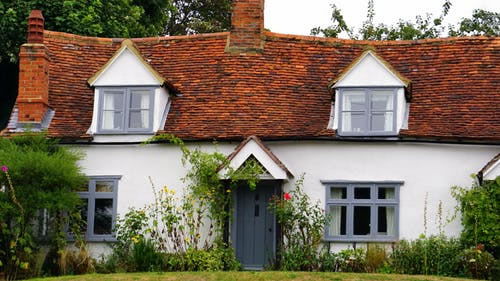 Discuss your security needs
Please give our friendly team a call on 01623 753 782 to discuss your security needs or drop us an email.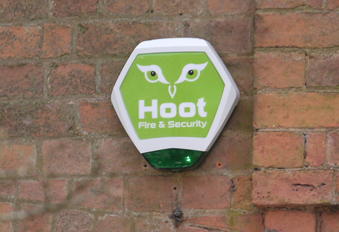 Residential Burglar Alarms
Sadly each time the economy sees a slowdown this is reflected in an increase in property crime. There has never been a better time to protect your property by having a burglar alarm fitted.
Hoot Fire & Security install and maintain home burglar alarms giving you peace of mind.
We offer a 24/7 365 monitoring package with UK wide on call engineers, ready to help fix any issues whenever you need it. With our monitoring package, if desired, your alarm will notify a designated key holder when the alarm has been activated; our highest level of monitoring includes police response.
Burglar alarms have many benefits, from deterring to preventing a break in therefore protecting your home, contents and family. As an NSI accredited company your burglar alarm will be recognised by insurance companies, reducing your premiums.
Don't wait to be burgled before fitting an alarm. Please contact us for a quote and to see how we can help you protect your home and family. Call us on 01623 753 782. 
Alarm Maintenance and Monitoring
Residential Alarm Maintenance
Please contact us about our maintenance packages. Under our package residential burglar alarms are checked annually to prevent the risk of a fire from a battery overheating and avoid nuisance alarms in the event of power failure, giving you peace of mind. Please call for details 01623 753 782.
Residential Alarm Monitoring
We offer a complete monitoring package for all our alarms with 24/7 365 monitoring of your alarm through our alarm monitoring centre (ARC). Packages include the option to call you when the alarm is triggered, through to police response. Please contact us to find out more.
What our customers are saying about us
We welcome your feedback, please get in touch
"Hoot install and maintain the security equipment across our national portfolio of 350 buildings, including retail, manufacturing, warehousing and distribution. They have provided us with a responsive and cost effective service and I would be pleased to recommend them."
"The work has been to a high standard with the engineers working with us to understand our requirements. Periodic maintenance has been carried out efficiently with minimal disruption to the business. Hoot Fire & Security are a professional and competent organisation who understand our needs and requirements."
"The workmanship has been of the highest quality and all staff carry out their work in a professional and courteous manner."