Accreditations
& MEMBERSHIPS
Accreditations
Hoot Fire & Security's accreditations include: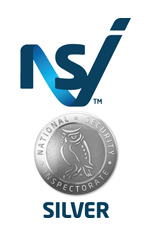 National Security Inspectorate (NSI)
Hoot Fire & Security is proud of it's NSI Silver Accreditation. NSI is only awarded to Britain's best security companies. With regular and stringent audits an NSI accredited company gives you confidence that all design, installation, maintenance and monitoring is of the highest standard.
Find out more about NSI www.nsi.org.uk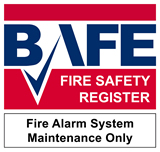 BAFE Fire Safety Register – Fire Alarm System Maintenance
"Hoot Fire & Security is proud of our endorsement as a BAFE accredited supplier for the maintenance of fire alarm systems.
BAFE promotes quality in fire safety, BAFE is the independent registration body for third party certified fire protection companies across the UK. Its schemes are based on national standards for specific areas of fire protection. Offering a national independent register of quality fire safety service providers.
Hoot Fire & Security has achieved accreditation for the maintenance of fire alarms. We welcome our six-monthly inspections to ensure high standards are maintained."
Find out more about the BAFE Fire Safety Register and the reassurance it offers our customers here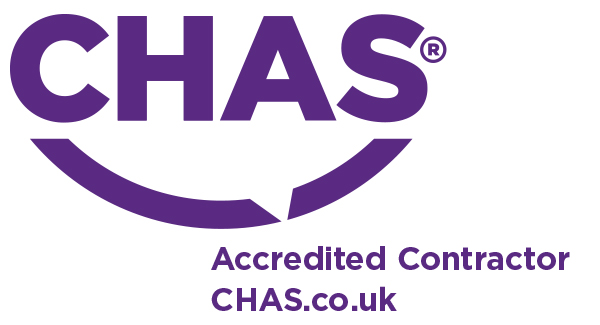 The Contractors Health and Safety Assessment Scheme (CHAS)
Hoot Fire & Security is a CHAS (The Contractors Health and Safety Assessment Scheme) approved company. Our CHAS accreditation show that we are compliant with the highest standards in health and safety. We value our customers and can offer our clients peace of mind that when it comes to health and safety laws they are in safe hands.
Find out more about CHAS www.chas.co.uk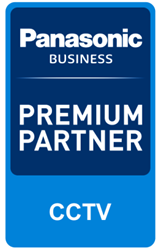 Panasonic Premium Business Partner
"Hoot Fire & Security has been awarded the prestigious Panasonic Premium Business Partner Status.
Premium partners are chosen as top security system integrators of security solutions together with networking systems to deliver advanced solutions for customers. Panasonic describe premium partners as: "our most valued asset, we unify them under one program that is tailored to their expertise, skills, technological understanding and industry focus to get the best results and drive success"
Being premium partners allows Hoot Fire & Security to offer innovative platforms with the latest products at the most competitive prices for customers. "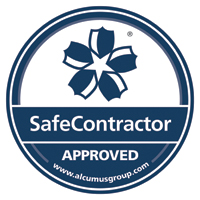 SafeContractor from Alcumus
Hoot Fire & Security has been awarded accreditation from Alcumus SafeContractor for achieving excellence in health and safety in the workplace. Alcumus SafeContractor is a leading third party accreditation scheme which recognises extremely rigorous standards in health and safety management amongst contractors. The scheme is recognised across all industries and the SafeContractor certificate is confirmation of competency in health and safety practice.
For further information, please visit www.safecontractor.com
Members Of
Hoot Fire & Security's memberships: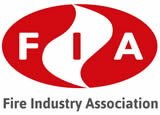 Fire Industry Association (FIA)
"Hoot Fire & Security is a member of the FIA, the largest fire protection trade association in the UK and an affiliate of the British Standards Institution (BSI). Hoot Fire & Security works to national fire safety standards from fire detection systems and alarm systems through to emergency lighting.
Only companies that have third party certification such as BAFE can become FIA members, offering us a network for improving standards and access to the latest legislation and new standards.
Our management staff and engineers attend regular comprehensive and high-quality FIA training courses, showing our dedication to professional development in technical fire safety."
What our customers are saying about us
We welcome your feedback, please get in touch
"Hoot install and maintain the security equipment across our national portfolio of 350 buildings, including retail, manufacturing, warehousing and distribution. They have provided us with a responsive and cost effective service and I would be pleased to recommend them."
"Overall, the system provides a really good solution from a health and safety perspective, and we have even won business due to the quality of our security systems which impresses our clients. This is as good as it gets for a depot and if we can roll Panasonic cameras out across the entire estate I will be a very happy person."
"The work has been to a high standard with the engineers working with us to understand our requirements. Periodic maintenance has been carried out efficiently with minimal disruption to the business. Hoot Fire & Security are a professional and competent organisation who understand our needs and requirements."
"Hoot Fire and Security Ltd. have provided services to Ashfield District Council covering the installation, servicing, maintenance and monitoring of fire and intruder alarms."
"As well as being proud of the fact that Hoot Fire & Security Ltd is a local company, with a UK wide customer base, Ashfield District Council considers Hoot to be an excellent contractor, meeting all our expectations and willing to go the extra mile. Hoot have demonstrated themselves to be knowledgeable, professional, friendly, reliable, and flexible, able to deliver a high quality service to the prescribed timescales."