Access Control offers intelligent door entry systems for buildings
Used widely in large organisations, schools, colleges, universities and externally for vehicle access.
During working hours when your intruder alarm is switched off access control gives you complete control over who has access and where, on your premises and restrict movement around a building when you aren't there to monitor it.
Powerful reporting tools, with full audit history give employers useful records and data.
For Heath and Safety access control offers full muster reporting in the event of a fire, recording who is in the building and who is safely reported to a muster point.
The Hoot Fire & Security sales team is experienced in designing access control systems for all sectors, tailored specifically to customers needs.
Please contact us to find out more about access control and how access control can help your organisation.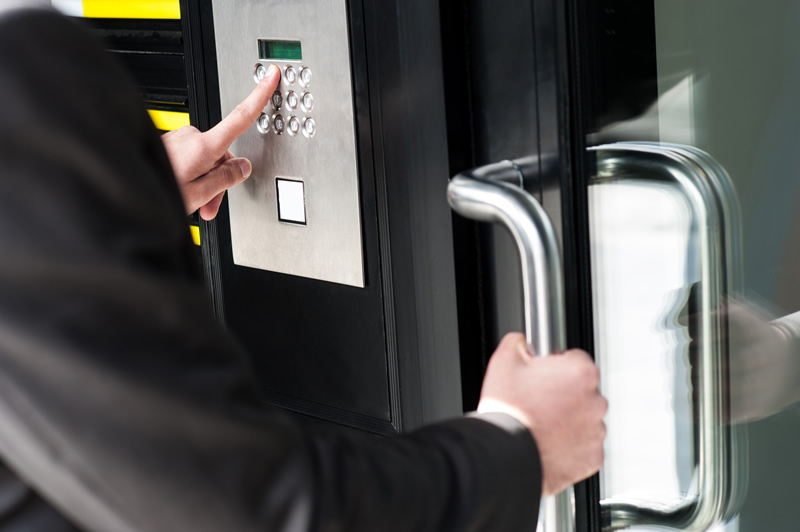 Discuss your security needs
Please give our friendly team a call on 01623 753 782 to discuss your security needs or drop us an email.
What our customers are saying about us
We welcome your feedback, please get in touch
"Hoot install and maintain the security equipment across our national portfolio of 350 buildings, including retail, manufacturing, warehousing and distribution. They have provided us with a responsive and cost effective service and I would be pleased to recommend them."
"Overall, the system provides a really good solution from a health and safety perspective, and we have even won business due to the quality of our security systems which impresses our clients. This is as good as it gets for a depot and if we can roll Panasonic cameras out across the entire estate I will be a very happy person."
"The work has been to a high standard with the engineers working with us to understand our requirements. Periodic maintenance has been carried out efficiently with minimal disruption to the business. Hoot Fire & Security are a professional and competent organisation who understand our needs and requirements."
"Hoot Fire and Security Ltd. have provided services to Ashfield District Council covering the installation, servicing, maintenance and monitoring of fire and intruder alarms."
"As well as being proud of the fact that Hoot Fire & Security Ltd is a local company, with a UK wide customer base, Ashfield District Council considers Hoot to be an excellent contractor, meeting all our expectations and willing to go the extra mile. Hoot have demonstrated themselves to be knowledgeable, professional, friendly, reliable, and flexible, able to deliver a high quality service to the prescribed timescales."