Hoot Fire & Security is excited to announce that our new website is now live at www.hootfireandsecurity.co.uk. As well as being packed with plenty of new content, we have several new and exciting features to share.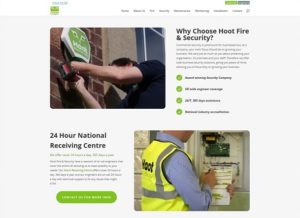 The newly launched website offers easy access to our wide range of security products, services and support. With revamped sections covering installation, maintenance and monitoring. Customers can now log directly into our award-winning monitoring station through our website, allowing owners to remotely view their monitored intruder or fire systems in real time.
Our most exciting new feature is the customer support area. This section is packed with helpful support videos showing many features of Hoot Fire & Security systems, from how to add an intruder alarm fob, reset a fire key point, to downloading CCTV video footage. This section is available to all Hoot Fire & Security customers and can be accessed by completing the registration form on the customer login page.
Building on our 24/7 on call engineer support, our new online customer video resource offers 'how to' videos relating to the intruder, fire and CCTV systems that Hoot Fire & Security install. Operations Director Rob Flowers says "our aim is to offer our customers additional resources and support to ensure they get the most from of their intruder, fire and CCTV security systems"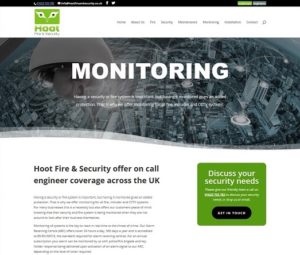 While you are visiting our site don't forget to check out our accreditation page to see all the national industry awards we have received. Or read the testimonials we have been sent by our customers.
We will be constantly updating our content with helpful information, articles, company announcements and client success stories. We would welcome your feedback on our new site, so please do get in touch via Facebook or Twitter.
If we can be of assistance please contact us to discuss your security needs.